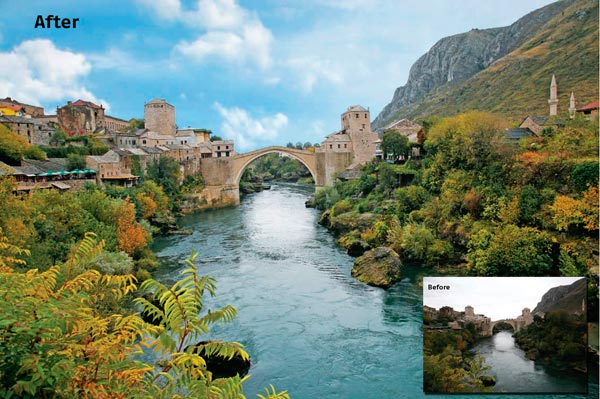 Pure Imaging Color
Are you using stockhouse images, poor quality originals, or digital photographs? Are you frustrated by the challenging color correction process? Let us make it easier for you.
While our AWARD-WINNING COLOR DEPARTMENT continues to receive chromes for color-critical drum scanning on our state-of-the-art drum scanners, 95% of the images we now receive are supplied digitally. Whether these images are sent directly from a photographer or are downloaded from one of the many stockhouses, RGB images MUST be properly analyzed, custom converted, and refined before going to press with your publication. We take all the proper steps to preserve and enhance detail, shadow quality, tonal value and range. We never batch-process images. Our highly-trained color operators utlilize the latest advances in Photoshop along with their 30+ years of experience and a through understanding of ink on paper to make the optimal choices, ensuring the best possible results for your images.
REMEMBER, IF SUPPLIED IMAGES ARE NOT PROPERLY CORRECTED THE RESULTS CAN BE DISASTROUS!
Please call us for a free, no-risk evaluation of your images and let us show you how great your color can look. Send us your most challenging images and we'll show you what we can do. We'll provide you with "BEFORE and AFTER" versions as shown here. You'll see for yourself what a difference we can make in your publication.